Love Blooms For Orlando's New Crush
February 5, 2003
Lord of the Rings heart-throb Orlando Bloom has found love - with Blue Crush beauty Kate Bosworth.
The 26-year-old British actor bought Bosworth, 20, a 14-carat gold bracelet, which she wore, on the same night she received it, to dinner with Johnny Depp and Bloom's other co-stars in the upcoming adventure film Pirates of the Caribbean.
Pictures:
Good link for more info about Kate - http://www.katebosworthfan.com/
Well there was much speculation about whether he was gay or not! (All the jealous guys I reckon, or the long blonde hair in LOTR!) But i think he has silenced those now by bagging one of the loveliest and strangest lady in Hollywood!! See the past and present lucky ladies below! Click on the pictures for links to sites about the ladies!
Well the apple of his eye at the moment is the beautiful Christina Ricci, (it should have been me though!).......But is she though? I have received lots of e-mails saying otherwise!! tinytanigawa@ e-mailed me and told me that in fact they weren't dating there is a story behind it though!! After the OSCARS Christina got a tad tipsy and started chucking in a bush somewhere!!The gallant Orli came to her rescue and held her hair back etc! Aaaahhh! But apparently that is all....the story rages on!!

Before Christina came Jemma Kidd, sister to Jodie Kidd one of the world's most famous supermodels! Jemma works in make-up alongside her sister and also has lots of her good 'assets'! I think I still have a chance?!?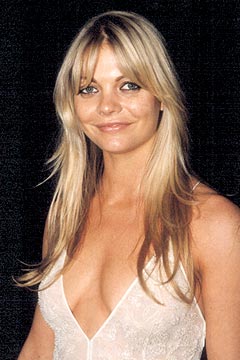 Maybe his first love was Joanne Morley, even though in the end she left him for Andre Schneider (why?!?)! They met on the Lullaby of Clubland (2002) and love bloomed (sorry for that pun!). For more info visit
http://us.imdb.com/Name?Morley,+Joanne