Introducing the most gorgeous man on the planet........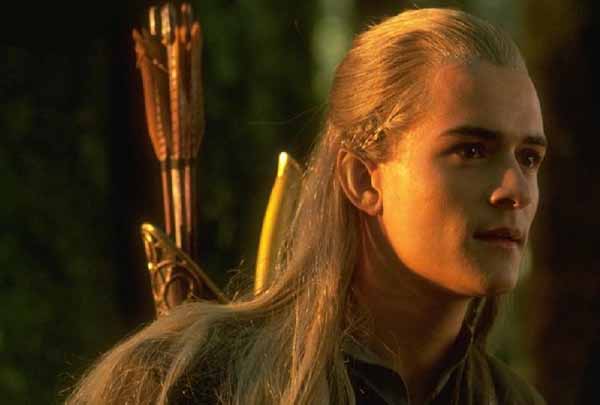 Biography
Ok, by now I hope you know his name is Orlando Bloom or Orli or OB to friends!!
He measures a quite impressive 5' 11"!! Place of birth was Canterbury, England in 1977, he first started to get ideas of being an actor when he saw Superman!!
In '93 he moved to London to further his career and went to the Guidhall School of Music and Drama (v.impressive!), he achieved roles in 'Casualty' (hospital drama) and 'Midsomer Murders' (incidentally he got LOTR before MM, must have seem like a bit of a let down!!)
In 1997 he got his first movie gig in Wilde (when he was only 20!) after that he got loads of offers but wanted to finish his schooling (good boy!!). He did loads of drama productions including William Shakespeare etc (fun!!).
Peter Jackson then "discovered" Orli and the rest they say is history!! He has done the three LOTR movies (thank god we've got 2 more to look forward to!).
He's worked with Ridley Scott on Black Hawk Down (2002), and with Mark Mylod in Chequered Past (2002), he can also be see in Ned Kelly, Ali G Indahouse and Lullaby of Clubland soon!!

Trivia

His hobbies are sky diving, bungee jumping, paragliding, surfing and snowboarding. (Can't say I'm a massive fan, but maybe if he was holding my hand!)

Has three tattoos - Elvish number 9, sun on torso and the third one is a small star somewhere below his beltline...

Has a dog named Maude. (aaahhhhhhhhh!)

Dated his "Lullaby of Clubland" girlfriend Joanne Morley (1996), until she left him for Andre Schneider (1997). (What a fool!!)

Was briefly engaged to model 'Jemma Kidd'. (GGGrrrrrr!)

Was voted #19 in the F.M. magazine's Top 50 list of the sexiest Brit Actors (2001). (More like no.1)

Personal quotes

(on salary) "I don't care much about the money at all. Frankly, if I get the chance to kiss someone in a movie, they wouldn't need to pay me at all."

"Basically, I can say that I came to acting because of the women."

A few lovely photos!